Come and take a fresh look at the Isle of Sheppey – be surprised as you discover more history and heritage per square mile than just about anywhere else in the country. Uncover the strong maritime tradition, stand on the same soil as Saxon Queens, Dutch Invaders and famous writers, and for the piece-de-resistance visit the site of the birthplace of UK aviation.
So forget what you think you know about Sheppey and explore the 36 square miles which boast acres of low-lying marshes making it one of the best places in the UK to see birds of prey. Enjoy a traditional seaside break with award winning and Blue Flag beaches to relax on or take to the waves. Queenborough Harbour is a safe haven for maritime visitors and hosts some events and operators that run trips or charters to view Sheppey from the sea.
Tour in Style – Bespoke full day guided mini-bus tours for groups can be arranged in advance with the team at Blue Town Heritage Centre. Please call 01795 662981 to find out more, enjoy the Isle of Sheppey with a unique variety of things to see and do all over the island.
Isle of Harty Bike Trail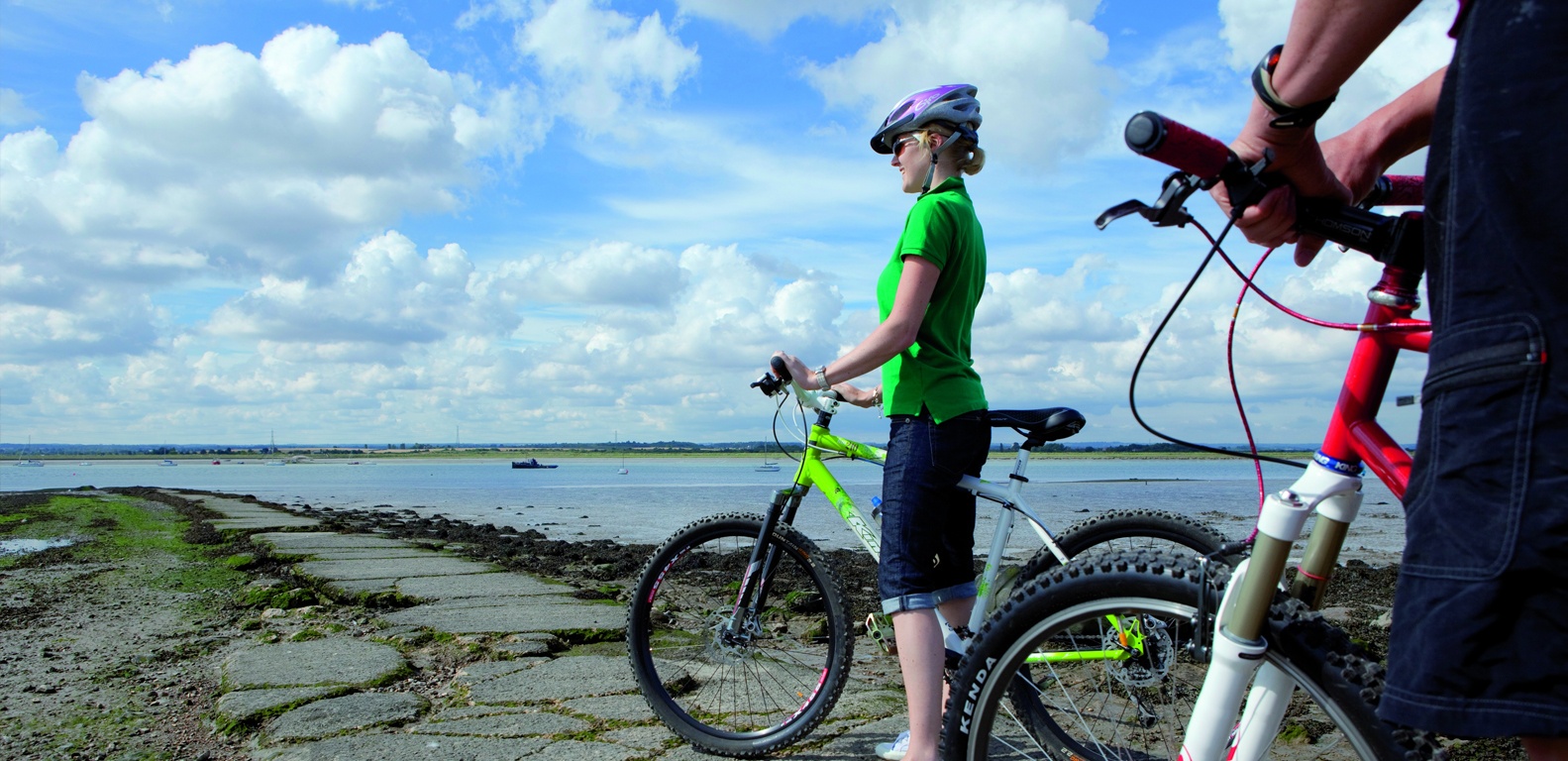 Sheppey Blue Flag Beaches